Personal Teratology (or the museum of the horrors)
(or.....we have a formidable job.!)
(Siamese lambs extracts by Caesarean) death-born!...
these two Siamese twins were joined by cranium, neck and sternum . Our monster thus had 8 legs...
---

Before the birth, Mummification is possible...
| | |
| --- | --- |
| Mummy 4 month old =20cm | |
---
The MONSTER generally met in obstetrics veterinary surgeon is in fact Célosomian which is characterized by a thoracic and abdominal absence of closing , leaving the internal organs of these cavities without protection... (ten cases in 20 years of exercise)
---
Another encountered case is the hydrocephalous (the cranium of the animal is increased by volume)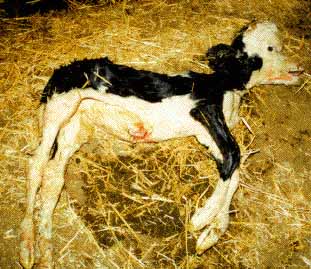 ---
A difficult case : ARTHROGRIPPOSIS ...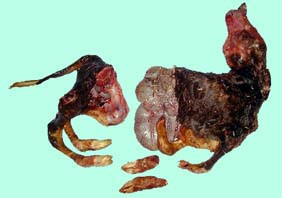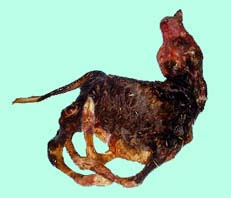 The pieces after operation..............................And the reconstitution of the calve !!
---
Muscular Hypertrophy !! ...unilateral !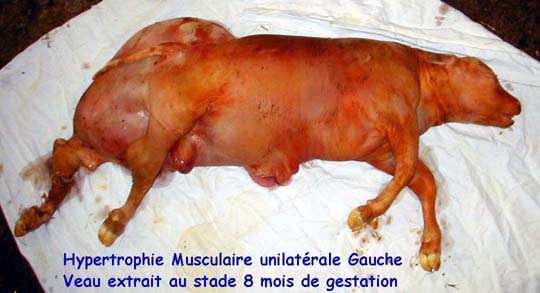 ---
One also meets facial malformations related with the hare nozzle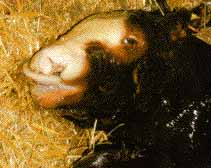 Fissure off palate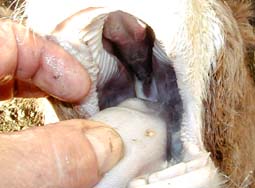 ---
And of curiosities.....(who are in fact due to the complete near junction of two Siamese twins)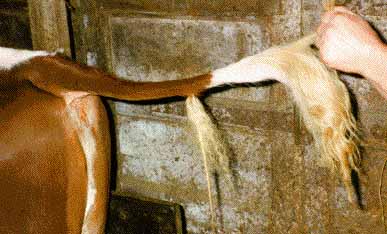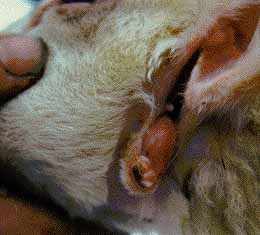 Double tail.................................... And lower Mandible under the left ear of a quite alive lamb...!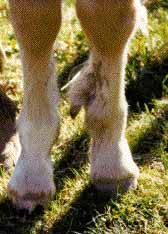 Outline of supernumerary limb on a Foal
All these malformations do not have anything extraordinary when one thinks of the complexity of an organization of mammal...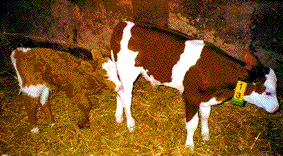 These two calves are 1 month old ! It is a dwarfism case....

Now! Pull yourself together ! I propose a photograph .......more cool.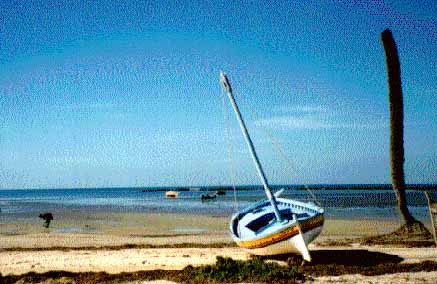 Island of Kerkénah in Tunisia